Today's Tweak Today mission is: Upload a photo of yourself holding an imaginary object. Now download another Tweaker's photo and draw an object into the scene. Upload the composite!
I opted to put up a photo of Bailey. Here's the before:

Fellow Tweaker leopicado came up with a cute one.
Yeah, I think it fits her. Thanks Leo.
Update: A second entry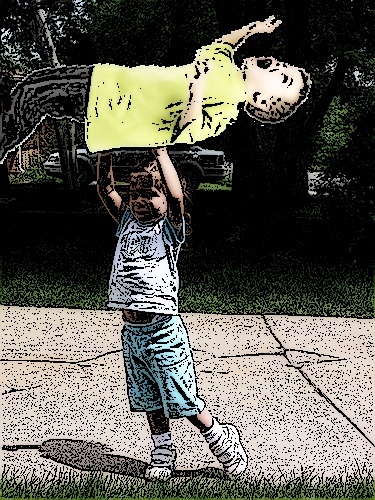 Good one Syd.